Convivial lounges for your lunches, breaks and dinners
On the Campus Serge Kampf Les Fontaines, chefs work in the kitchen to prepare cocktails, buffets, snacks or gourmet dinners. All meals can be served – breakfast, lunch, dinner – in numerous dining areas throughout the Campus.
There are many dining spots on the Campus, including the Forum Café, large reception rooms, private bars and lounges, and terraces overlooking the pond.
All meals are prepared by experienced chefs, who take pleasure in offering a menu made with seasonal and most possible local products. They can prepare traditional meals, hot or cold buffets, cocktails… The proposed dishes can be adapted to all cases: medical requirements, cultural choices, gluten-free or vegetarian menu.
Prestigious rooms for refined receptions
The Château offers two sumptuous rooms for large receptions. Spread over two floors, they can accommodate up to 500 people for seated meals.
Summer restaurants
As soon as the weather permits, the terraces of the Campus, with views of the Château or the pond, are set up as summer restaurants.
The bar and the lounges: privileged spaces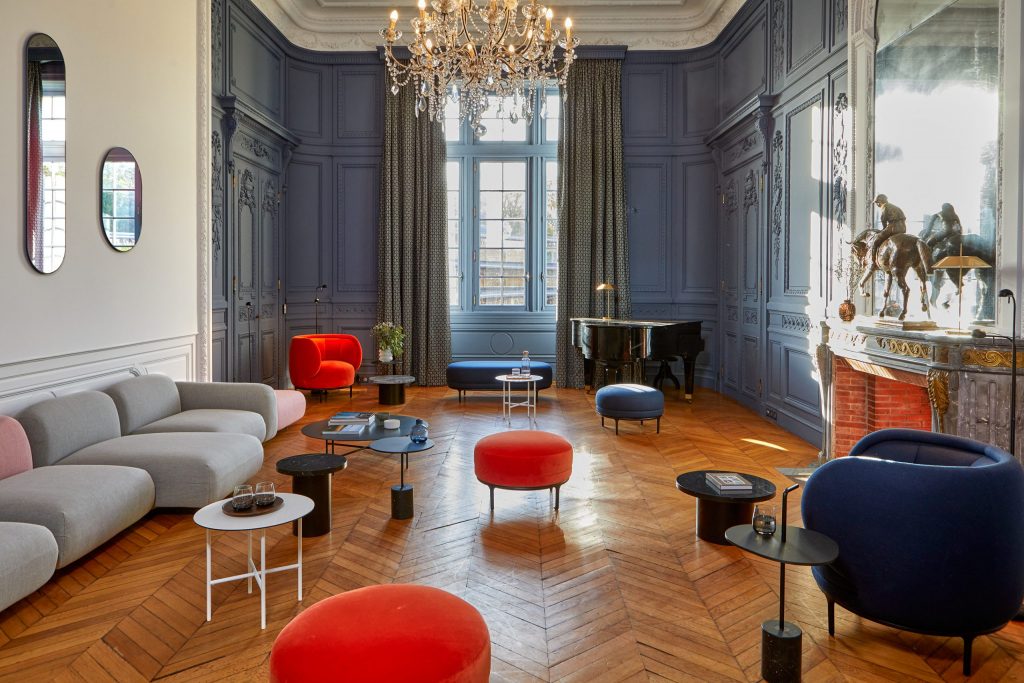 On the second floor of the castle, a refined and sophisticated bar is surrounded by two lounges and a winter garden for evenings with a variety of atmospheres.
Evenings in a prestigious setting
From 6:00 pm to midnight, different areas of the castle are open and welcome seminar participants for a last drink, a friendly conversation, or playful moments:
a lounge equipped with a grand piano,
an English-inspired lounge,
a cozy lounge bar,
a wintergarden.
These different areas can also be privatized to host your cocktails or theme evenings.
The Forum's café, for a break in a busy day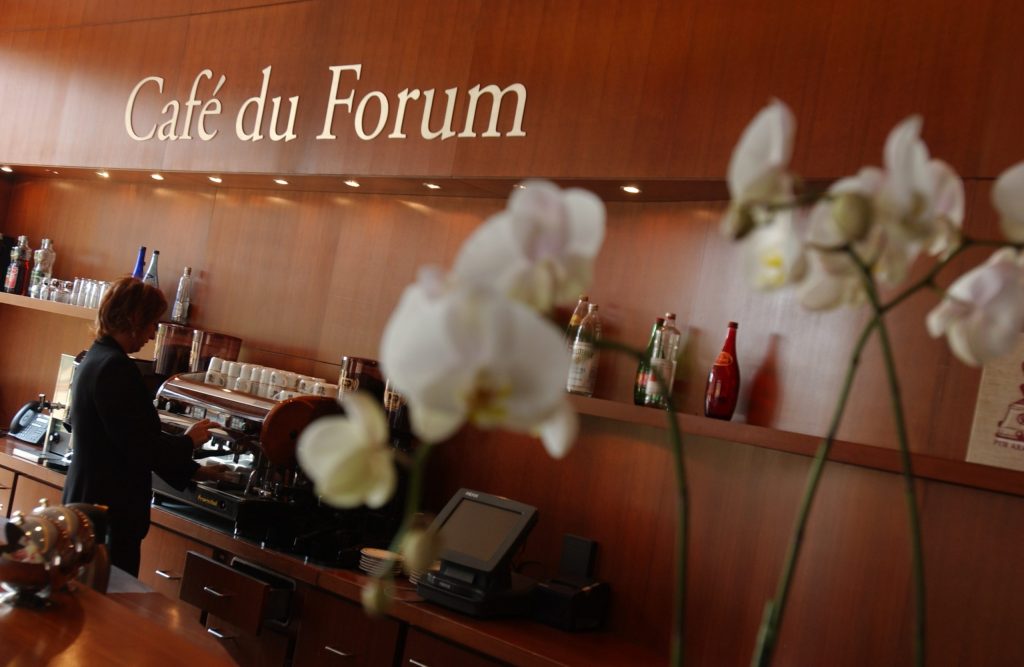 On the first floor of the Forum gallery, where the work rooms are located, a large café and break areas allow you to have lunch, a snack or a drink throughout the day.
The Forum Café, for a break from work
The Forum, modern and dedicated to work, has nevertheless reserved spaces for relaxation, in the gallery generously lit by large bay windows with a breathtaking view of the castle. The Café du Forum and the break areas are open from 7:30 am to 6 pm. During seminars, the Café du Forum quickly becomes an essential place to have a drink, meet other participants for impromptu meetings and informal discussions. Lunches can also be organized for a maximum of 60 guests. In fine weather, a terrace enhances this modern and warm café.