CSR and business events: the new fundamental trend
Aware of the impact they can have on society, many companies are now integrating CSR – Corporate Social Responsibility – into their development strategy. They thus express their desire to respond in a sustainable manner to the environmental, social and economic challenges of the 21st century.
This approach touches all aspects of business life, including now professional events. So, how can an event, which is by essence ephemeral, be included in a responsible and sustainable approach?
This is the aim of the ISO 20121 certification, implemented in 2012, providing responsible management systems for the event industry.
What does a responsible event look like?
"A responsible event is first and foremost an event for which we are asking ourselves the right questions," explains Estelle Lethuillier, Consulting Director at Green Evénements (*). "Well ahead of the event, discussions should focus on the 3 pillars of sustainable development: environmental, social and economic aspects, to integrate them into the life cycle of the event."
Questioning the impacts of the event implies indeed defining concrete action plans for each pillar; action plans that should be achievable and consistent with the values of the company.

"It is a global approach, which considers all the parameters, and questions major issues as well as small details. And there are solutions and alternatives for each of them", adds Estelle.
Among the levers to be put in place, we will therefore endeavor to promote public or shared transport, to choose a venue committed to an eco-responsible approach, to carefully source partners and providers who respect the highest standards…
On another note, consuming less will limit CO2 emissions; we should favor lighting with low energy consumption, equipment rental versus purchasing, digital communication versus paper, etc.
Consuming more responsibly will also involve catering with a strong will to favor local and seasonal products, a ban on plastic or a choice of ecological goodies…
Being responsible means also, and above all, to promote human well-being: gender equality, accessibility for the disabled, training of young people or respect of working hours …
Almost everything must be reinvented compared to events organized some twenty years ago.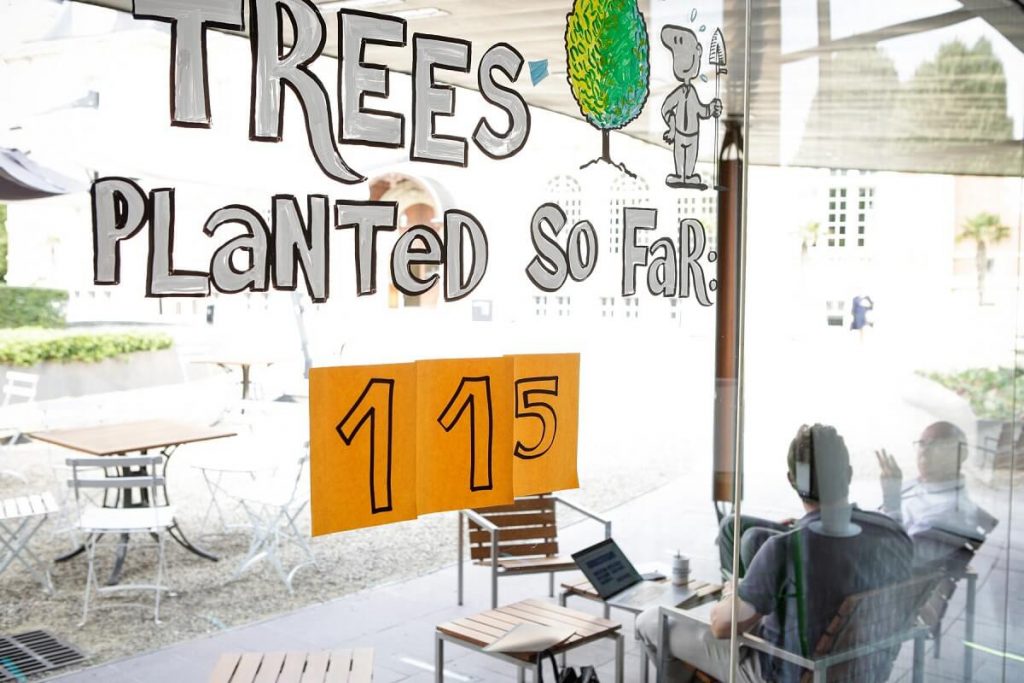 A strong marker for businesses
The benefit for companies of eco-designed event is obvious.
"Adopting an eco-responsible approach in your event is really a strong message sent to employees by companies," says Estelle. "They are feeling more and more responsible through the exemplarity they show and the impulses they generate through their choices. Economically, we are also in a long-term investment, which ultimately reduces costs. "
But be careful: organizing an event as responsible as possible is a long-term job that requires prioritizing your actions. "We are never in the 100% responsible," says Estelle. "Some large groups have very high requirements and have already embedded CSR in all their actions. But each company, from the largest to the smallest, acts at its pace – each step is one more step towards a change of mentality. You just must have the will and surround yourself with the expertise of a professional if needed. "
At the time of the post-event assessment, being critical without being harsh on yourself is essential, as any CSR approach is based on continuous improvement and progress, both in terms of awareness and ethics.
Responsible event activities: follow the trend!
Now, event activities (team-buildings and incentives) also follow the eco-responsible trend.
"Eco-responsibility really is the trend!" insists Estelle. "Here more than elsewhere, we act on mentalities and integrate CSR. " 
With team-buildings like "La Fresque du Climat" ("climate fresco"), we raise awareness of the climate change; with solidarity cooking workshops, we encourage food sharing; with actions with charitable associations, we encourage volunteering … while inspiring a sense of pride to employees.
"With event activities, it's now about social bonding, benevolence, sport, well-being or personal development. This is an expectation confirmed by team members, who no longer want to go miles away and increase their carbon footprint through events that are excessive in every way. It's time for simplicity and the return of common sense » concludes Estelle.
(*): Leader in consulting and responsible event strategy, Green Evénements is the specialist for ISO20121 certification support in France.