A large auditorium to showcase your company
During a seminar, or any other event mobilizing many company employees, it is necessary to be able to gather all the participants in a single place. The Auditorium meets this need by offering 450 seats and a top-of-the-range equipment.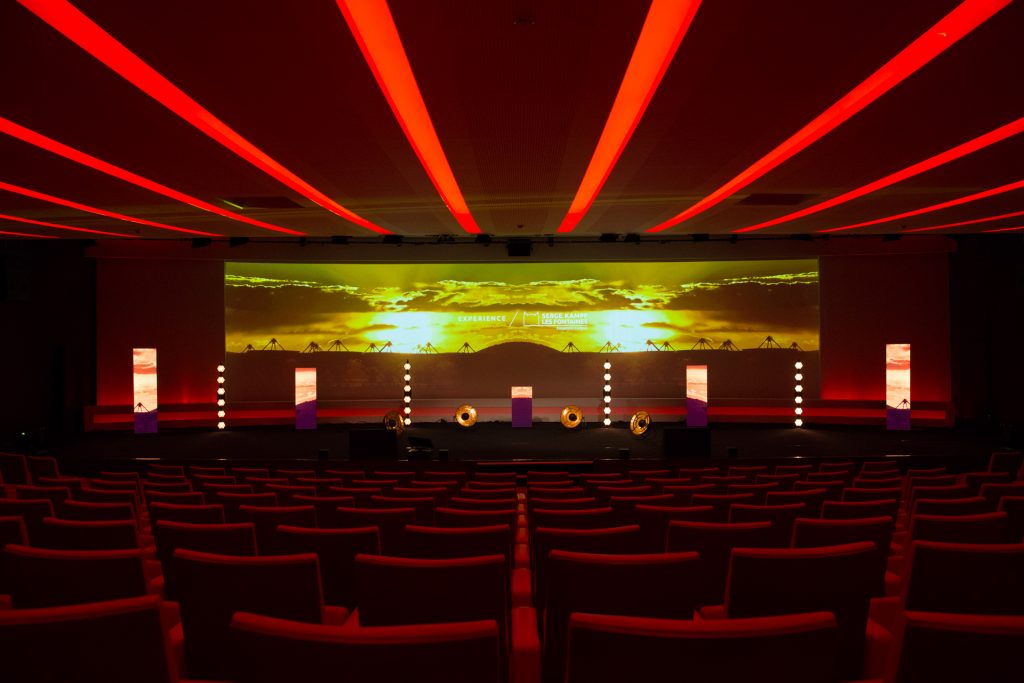 For top-notch events
450 seats,
un cyclorama de 15,74 m sur 3,70 m
une régie en fond de salle,
several translation booths, not equipped, located on the left hand side of the stage.
These large dimensions allow you to free up your imagination and your creativity for the staging of plenary sessions that will leave a lasting impression.
A full range of equipment for impactful plenary sessions
The auditorium is adapted to all needs, with its equipment:
integrated WIFI network,
lighting, sound and video available for rental,
high capacity IP videoconferencing system, available for rental, for high quality multi-site broadcasts.
Our audiovisual team is at your disposal for any request for additional services.
A real expertise in corporate seminars
The Campus audiovisual and event teams have developed strong, unique expertise through the organization of over 3,500 corporate events.
To help you create unique and unforgettable events, our teams are reactive and creative. The result is original and effective scenarii.
Our audiovisual team has a perfect command of cutting-edge technologies and can increase the impact of your event tenfold with the help of high-performance technological solutions: dedicated applications for greater interactivity, dynamic display, videoconferencing, webTV and webcasts.