Functional, connected spaces that promote innovation
Conferences, training sessions, workshops: the workspaces at Les Fontaines can be adapted to the needs of companies for events and seminars for 10 to 500 people.
Complementary expertise
Les Fontaines team is a multidisciplinary team, capable of designing and organizing all types of corporate events: team building activities, training sessions, motivation sessions, etc. They can conceive and carry out a seminar adapted to the needs of the clients and take into account their business objectives from the very first discussions.
Fully equipped meeting rooms
The
45 meeting rooms
of the Forum are located in
3 ground-level Atriums
. These rooms can be customized for all types of events and seminars for up to 200 people.
With a surface area of
22 to 130 m2
, and a capacity of 5 to 130 people, they all have:
flat screens
daylight
a wifi connection
all the necessary equipment for the event
set up according to the requests: theater, U, etc.
Modular amphitheaters
With a surface area of 79 m2 and a capacity of up to 60 people, the 3 amphitheaters are modular: they can be configured as a theater, board, U or classroom, depending on the nature of the event and the number of participants.
All amphitheaters have:
a wifi connection
a sound system
a video-projector.
Spacious breakout areas, near the meeting rooms, are equipped with computers with a wifi connection.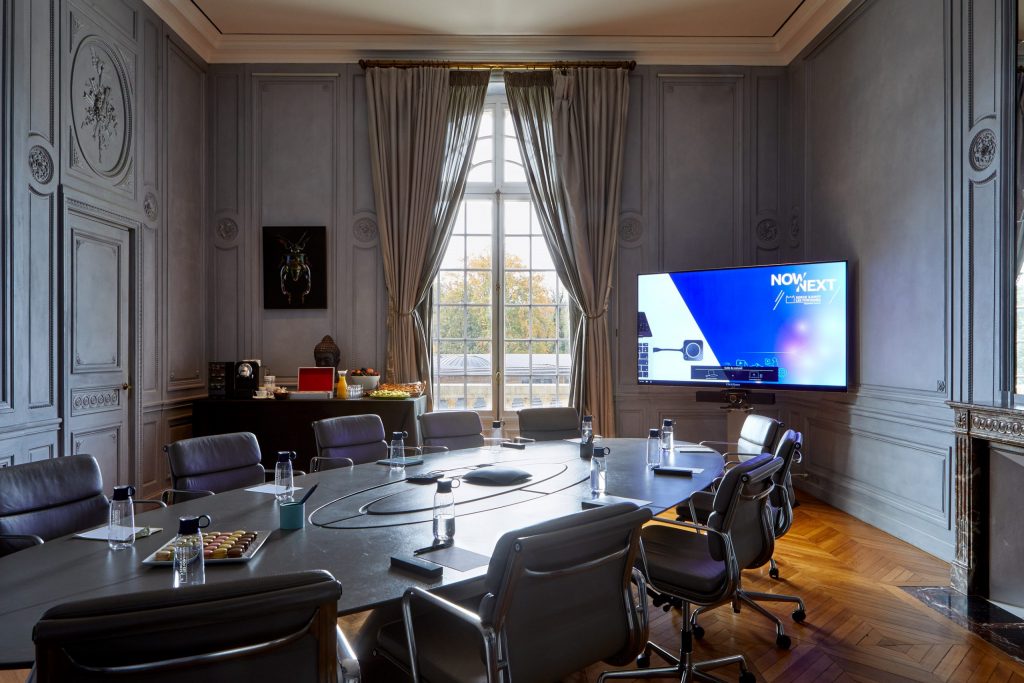 The VIP Corner in the heart of the castle
On the second floor of the castle, the VIP Corner offers 5 private rooms with a total surface area of 260 m2: workspaces (with the boardroom equipped with an 84-inch flat screen), a lounge for pleasant breaks and a dining room.
The VIP Corner is ideal for small group meetings and can benefit from a more discreet entrance. It is, for example, ideal for a board of directors or an executive committee.
Equipment at your disposal…
Everything is provided to optimize the organization of seminars: technological equipment for sound, video, network and translation allowing the use of specific applications for events, the organization of meetings connected with remote sites, etc.
…and teams available
An entire team, bringing together different areas of expertise, offers tailor-made support for the organization of seminars: scenography and decoration, briefing and coaching of speakers, creation of image and audio supports (presentations, jingles, clips, interviews, institutional films, etc.).
Services beyond the seminar are also offered: digital encoding and transcoding for archiving and editing, DVD production, creation of mini sites, etc.