Corporate Team-Buildings: the new expectations
Team-building activities are now an essential part of company seminars. Development of collective intelligence, team cohesion, positive emotions drivers and motivation boosters: they offer numerous proven benefits for companies. At Les Fontaines, their impact is even more significant since they are always chosen to meet the challenges of the event.
With its three-fold expertise in Transformation, Hospitality and Events and its 15 years of experience in designing and producing professional events, the Campus Serge Kampf les Fontaines is on the lookout for innovations and new trends in the event field in order to meet the objectives identified by or with its clients.
Spotlight on trends with Guillaume Devraigne, Director of Production and Innovation at the Campus.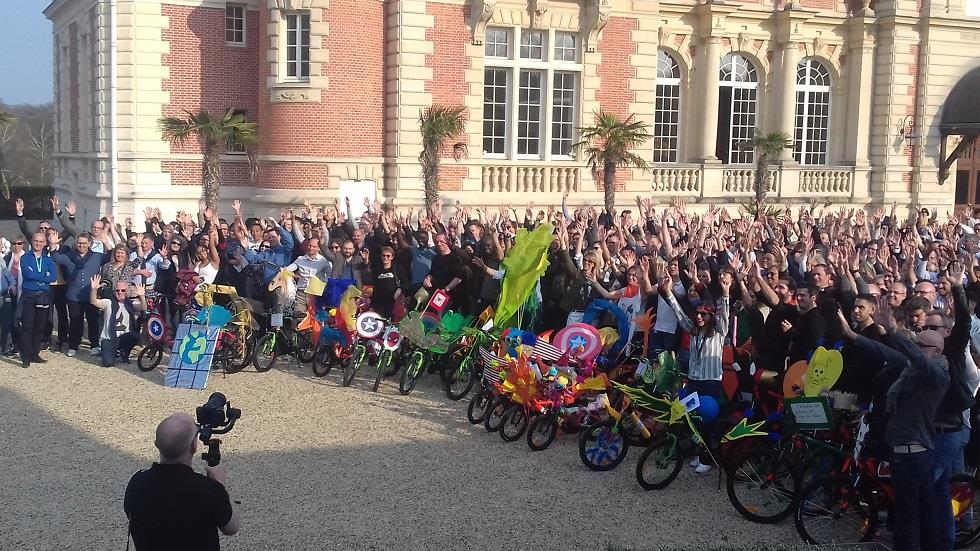 These activities are regularly reinvented and constantly evolving in order to best follow the strategic direction of companies. They now reflect the eco-responsible, humanitarian and solidarity aspirations of companies and their employees.
Focus on sustainable activities
"The Les Fontaines site is characterized by its Sustainable Development approach, which is a natural part of our team-building activities. For example, each of our activities is examined to minimize its environmental impact in compliance with our ethical policy," explains Guillaume.
"We will also develop projects for cooking workshops, which will be offered to local charities. Our team-building activity "La Fresque du Climat" (Climate Change Fresco) raises awareness on the mechanisms of climate change and its consequences. This activity is a compilation of what companies are currently looking for: team cohesion yes, but above all a fun discovery focusing on a complex theme that everyone is talking about without really measuring its causes and consequences; potentially echoing the company's ethics."
All these activities geared towards sustainable development are a perfect response to the new quest for meaning and authenticity of both organizers and participants. "At Les Fontaines, we're taking it one step further," adds Guillaume. "Following the success of our e-waste exhibition, we plan to invite artists – mostly local – who create works of art exclusively from recycled items or materials. This way, we bring art to Les Fontaines and raise our participants' awareness on the environmental cause. Art is a vehicle to carry and echo our commitments to the planet."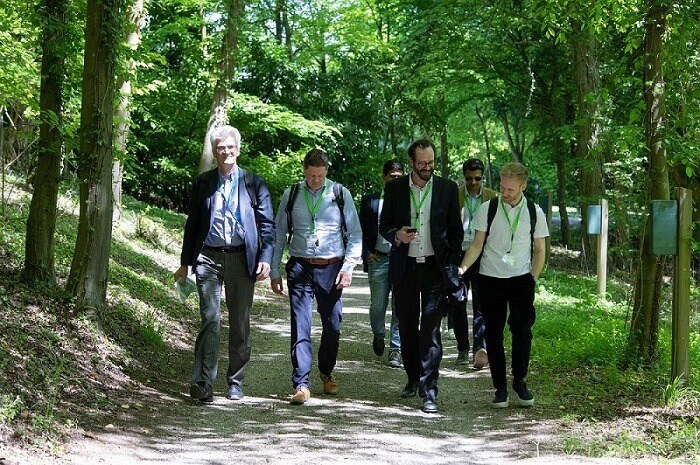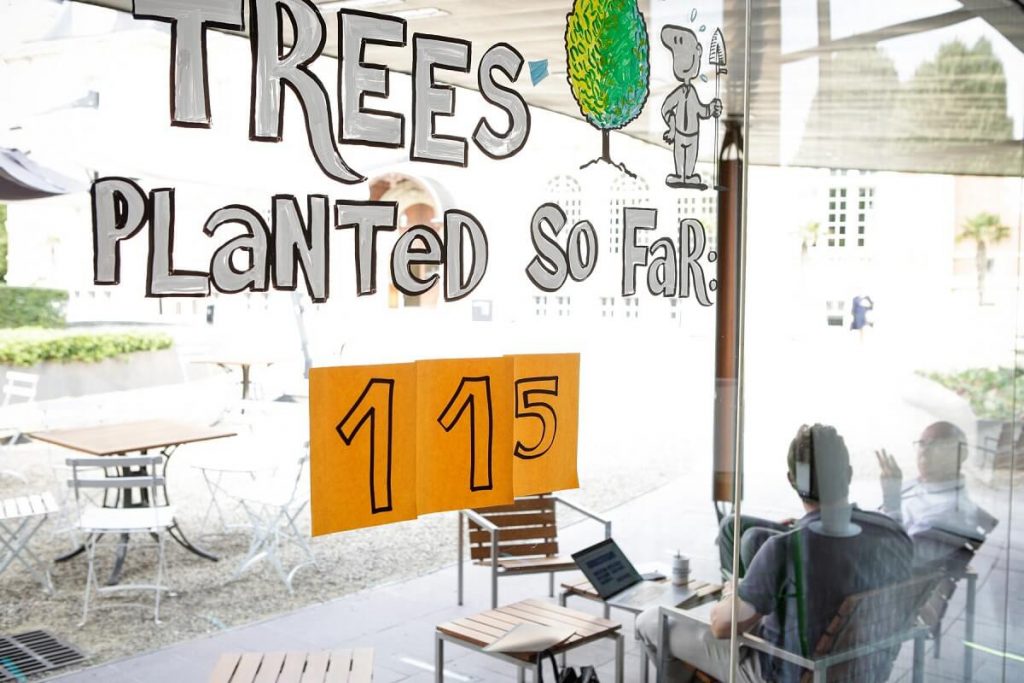 Well-being and enhanced personal skills
Professional fulfillment now depends on a healthy and peaceful working environment within companies. Team-building and incentive activities follow this general trend and focus on collective and individual well-being.
"The Les Fontaines site is characterized by its Sustainable Development approach, which has been part of its DNA from the beginning," insists Guillaume. "Internally, as with our customers, we are more attentive and responsive than ever. Our Soft skills workshops are part of a two-fold approach: Improve the quality of work life and individual well-being with workshops on stress management, mindfulness, breathing exercises, yoga, postural exercises – but that's not all. With the trend towards human-oriented management, we also offer workshops that develop the social, human and emotional qualities of participants, which today are inseparable from technical skills. Developing and strengthening empathy, the ability to solve complex problems, creativity or initiative is now essential, no matter the objective of a company wishing to organize a seminar at Les Fontaines. Our role is clearly to suggest ways for organizers to increase the skills base of the participants during their stay."
More and more emotions
Ultra-stimulated and ultra-connected, our era sometimes reaches digital saturation. To find the right balance between the extraordinary power of digital and the connection with real life encounters, disconnection is sometimes required!
"This is an increasingly frequent request from our customers," notes Guillaume. "In a setting such as Les Fontaines, it's easy to create a mini Digital Detox that lasts a few hours.
Promoting meetings and discussions is one of our main pillars. Our event "Experience Day" – which won the award as Best Activity of the Year at Heavent Paris 2018 – is based on emotions through immersive encounters with actors: we're a long way from the cold relationship with screens!
The Sonorium activity offered at Les Fontaines (awarded as Best Activity of the Year at Heavent Paris 2019) is also based on the principle of emotions, through musical immersion. Sitting down. Listening.
Sitting down. Listening. Regaining control of your imagination and concentration is now becoming essential in today's fast-paced world.
Our 52-hectare park is a haven of peace and greenery, and is also the ideal setting for other immersive experiences, such as our Fauna & Flora trail, guided by our master gardener, or the observation of the Milky Way with a musical atmosphere, suitable for contemplation and introspection."
A target in sight
"But if there is one common denominator at the Campus, it is that the events serve the purpose that the Business Sponsor set for itself when it decided to bring its employees together. In a professional setting, the objective is always to create moments shared as a team to meet business challenges, whether to build, develop, unite or thank," concludes Guillaume.
At the beginning of a new decade, our society is entering a new phase: in search of meaning and balance, it wants to focus on the essential.
Companies must also be at the forefront of general awareness. Therefore, they are now seeking to transform behaviors through their professional events… while committing to a more environmentally friendly and caring approach.