Vivez et provoquez la transformation pendant votre événement d'entreprise
Forget everything you thought you knew about Les Fontaines: rooms, work and relaxation spaces, everything has been completely redesigned to live up to our promise:
« Concevoir et réaliser des événements d'entreprise qui transforment durablement« .
At Les Fontaines, space becomes a tool:
Les salles de réunion sont équipées pour une prise en main autonome et intuitive; digitalisées pour connecter les espaces entre eux et avec l'extérieur.
Les espaces sont ouverts, offrant une ambiance libre et décontractée pour favoriser les rencontres et discussions impromptues.
Le mobilier est fonctionnel, facilement déplaçable. De nouveaux accessoires sont à votre disposition pour accroître l'efficacité de la réunion, libérer les esprits and encourager la créativité.
Modularité accrue, organisation simplifiée, nature omniprésente, tout est mis en œuvre pour encore mieux susciter et accompagner la transformation au sein des entreprises !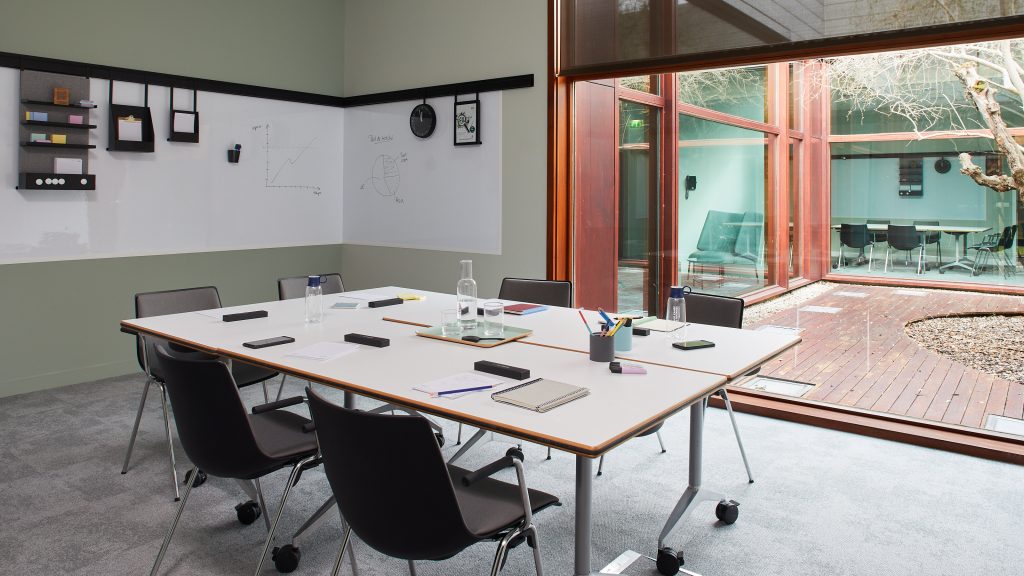 Iconic Rooms
Designed to enhance the participant experience and meet the needs of organizers, these rooms are dedicated to specific uses .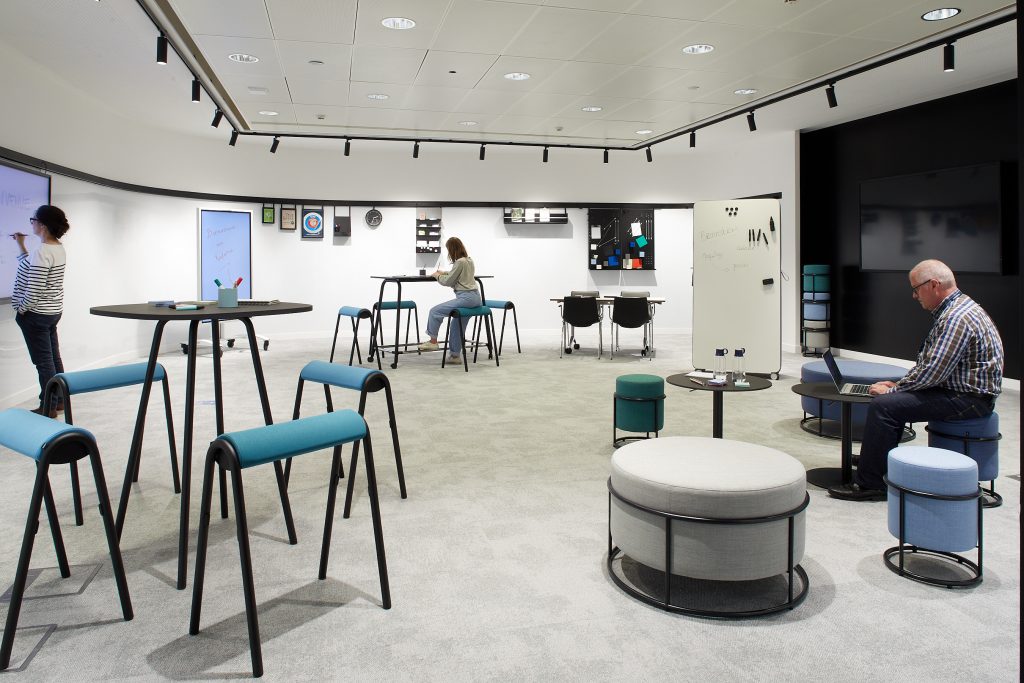 The Creative Room
Session d'idéation, business model à (ré-)inventer… elle permet de libérer les esprits et l'intelligence collective.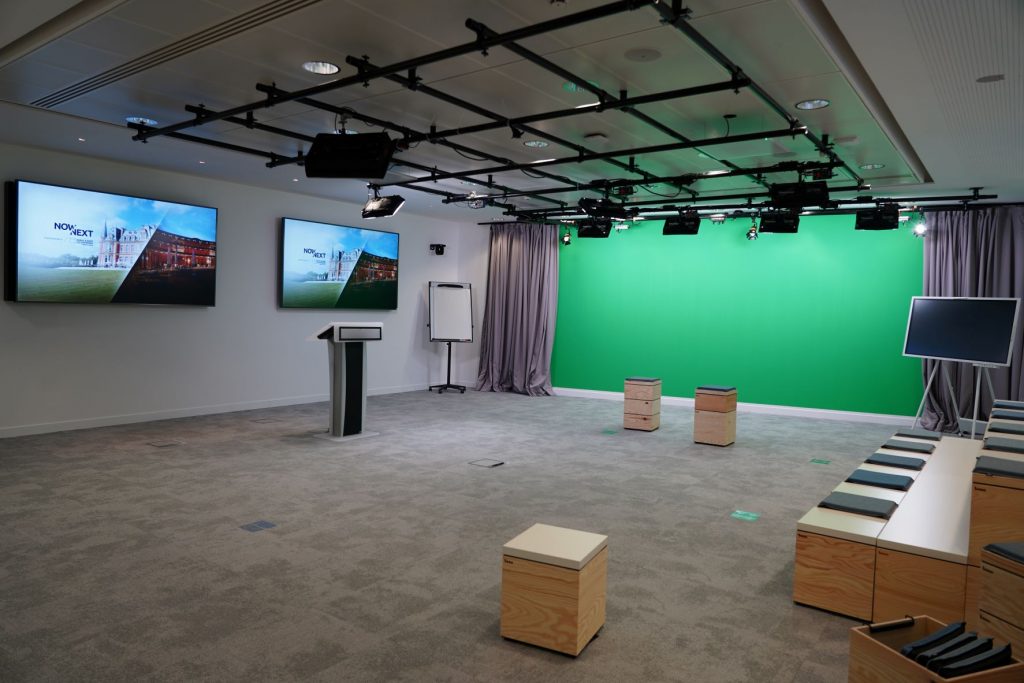 The Hybrid Studio
Pré-équipée et polyvalente, cette salle s'adapte à tous vos besoins : présentiel, hybride ou 100% digital.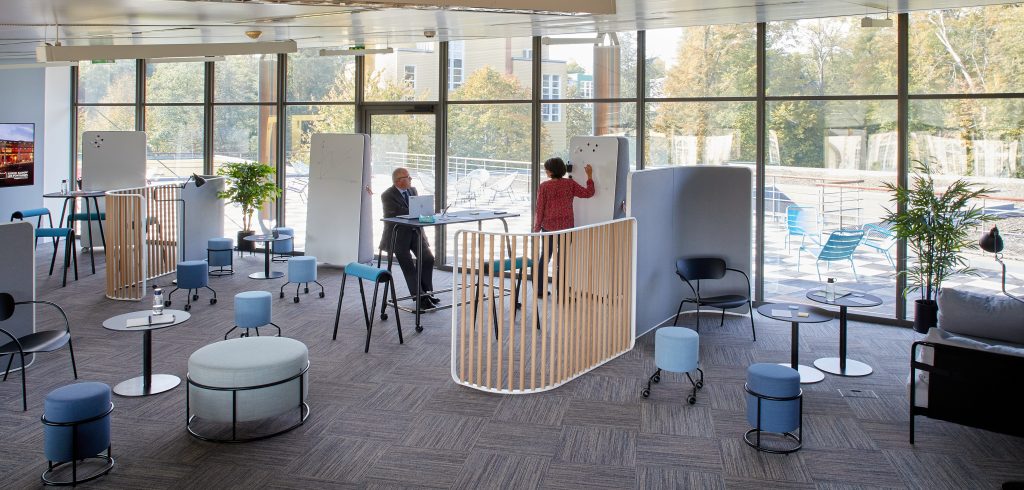 L'Espace Production
Event organizers, we have thought about you! A room is now dedicated to the production team to work, discuss or simply relax in a functional and flexible space.
L'esprit des chambres : confort et harmonie
Chambre Standart - Jardin Rétro Futuriste
Chambre Standard - Géométrie Automnale
Chambre Standard - Sweet Botanique
Les 300 chambres du Campus sont rénovées et modernisées.
Leur nouveau design est pensé pour amplifier l'esprit apaisant et ressourçant des lieux. Colorées, épurées and stylisées, elles réunissent et synthétisent 3 espaces emblématiques du Campus : le Parc, le Château, le Forum. Partie intégrante de l'expérience participant, chaque chambre offre respiration, détente and confort.
Le +
Déclinées en 3 ambiances thématiques – « Sweet Botanique », « Géométrie Automnale » et « Jardin Rétro-futuriste » – elles surprendront et ré-enchanteront les hôtes d'un séjour à l'autre