Ignite and Live Transformation with Les Fontaines!
Forget everything you thought you knew about Les Fontaines: rooms, work and relaxation spaces, everything has been completely redesigned to live up to our promise:
« Designing and delivering events that transform sustainably« .
At Les Fontaines, space becomes a tool:
Meeting rooms set-up for autonomous and intuitive use; digitalized to connect spaces between each other and with the outside world
Open areas offering a free and relaxed atmosphere to encourage impromptu meetings and discussions
Functional, easily movable furniture and new accessories to increase meeting efficiency, free up the minds and encourage creativity
Increased modularity, simplified organization, omnipresent nature, everything is implemented to better encourage and accompany business transformation!
Iconic Rooms
Designed to enhance the participant experience and meet the needs of organizers, these rooms are dedicated to specific uses .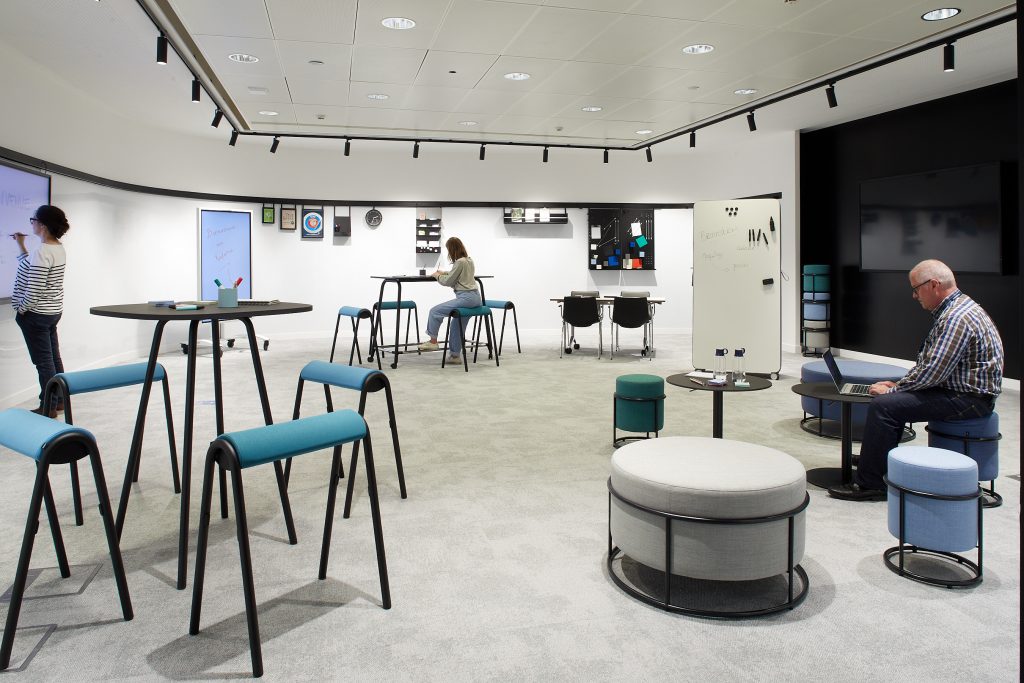 The Creative Room
Session d'idéation, business model à (ré-)inventer… elle permet de libérer les esprits et l'intelligence collective.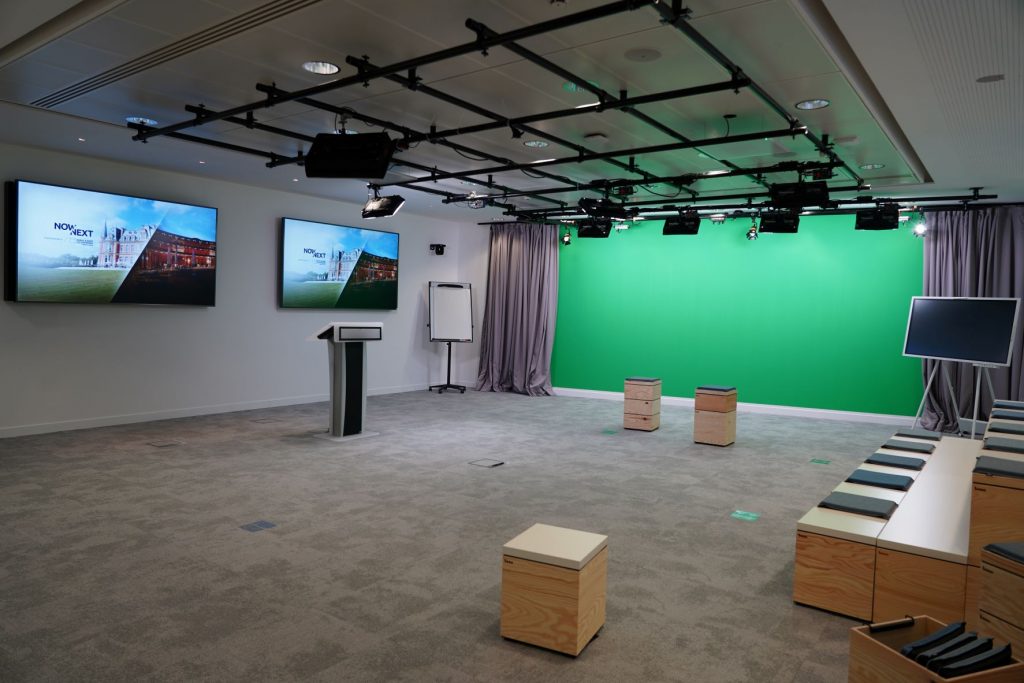 The Hybrid Studio
Pré-équipée et polyvalent, cette salle s'adapte à tous vos besoins : présentiel, hybride ou 100% digital.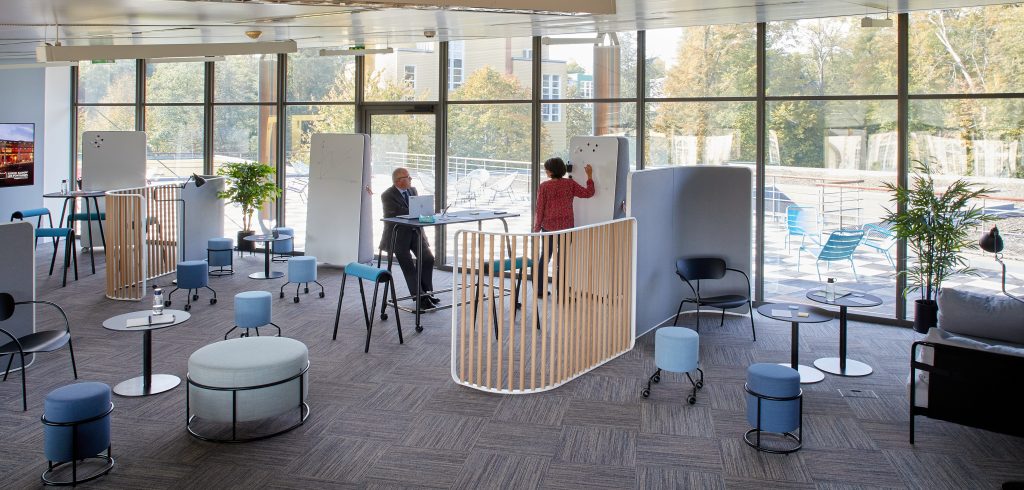 L'Espace Production
Event organizers, we have thought about you! A room is now dedicated to the production team to work, discuss or simply relax in a functional and flexible space.
L'esprit des chambres : confort et harmonie
Chambre Standart - Jardin Rétro Futuriste
Chambre Standard - Géométrie Automnale
Chambre Standard - Sweet Botanique
The 300 rooms of the Campus have been renovated and modernized. Their new design was conceived to amplify the soothing and rejuvenating spirit of the place. Colorful, clean and stylish, they bring together and synthesize three emblematic areas of the Campus: the Park, the Château and the Forum. An integral part of the participant experience, each room offers breathing, relaxation and comfort.
Le +
Déclinées en 3 ambiances thématiques – « Sweet Botanique », « Géométrie Automnale » et « Jardin Rétro-futuriste » – elles surprendront et ré-enchanteront les hôtes d'un séjour à l'autre